"You knew they broke the law, but what kind of law was it?" — Pine, 2010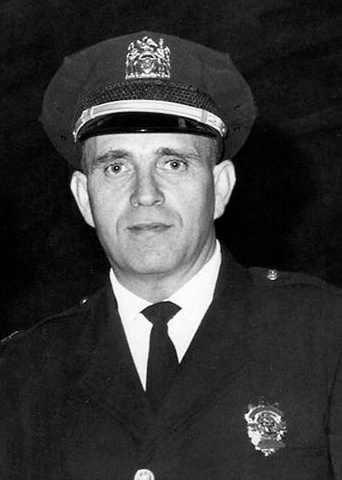 Deputy Inspector Seymour Pine was an NYPD officer who led the raid of the Stonewall Inn. He graduated from Brooklyn College in 1941 and joined the army shortly after, fighting in North Africa as well as in Italy and France. He returned to New York and his wife after the war to raise two sons and a daughter.
By 1969, he'd risen through the ranks of the NYPD to become Deputy Inspector and lead a group of eight officers in the raid at Stonewall. It began shortly after midnight, with plainclothes officers, including Seymour, presenting a warrant to search the bar under the claim that it was selling liquor without a license. He led the demand for patrons to provide identification and submit to strip searches, and he was the officer in charge of the thirteen arrests that night.
Pine retired from the NYPD in 1976 and moved to Israel following the death of his wife. He spent some time working with the Israeli police before returning to the U.S. in 2003. In 2004, fifteen years before the NYPD issued an apology for the raid, Pine apologized for his role in the raid at an event marking the publication of David Carter's book Stonewall: The Riots That Sparked the Gay Revolution. He passed away in 2009.
Sources:
Seymour Pine Dies at 91; Led Raid on Stonewall Inn
New York Cop Seymour Pine Spurred the Stonewall Riots, and Now He's Dead