"Things are fought very hard for, and certain things are gained, but they have to keep being fought for because they can easily be lost." — Lanigan-Schmidt, 2019
Tommy Lanigan-Schmidt took the train to New York City in 1966 and quickly made his way to the Village. In 1967, he applied to the Cooper-Union, an art college in Manhattan, with an essay about "being homosexual and how good that was". An administrator at the college told him that his art was up to their standards, but that he shouldn't disclose his sexuality. He attempted to sue the school, but was told by the Civil Liberties Union that he should see a psychiatrist.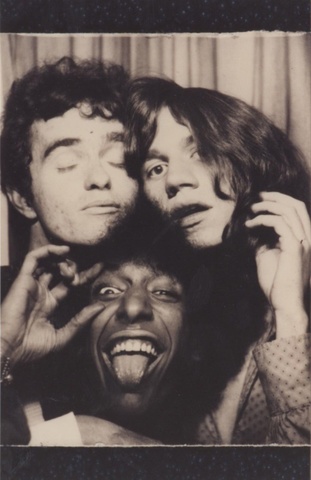 He found other gay street youth in the Village. He and his friends often couldn't afford to sit at the bar at the Stonewall, so they would fill old beer cans with water to look like other customers. It was one of the only bars that would allow them to slow dance together, something that he explained "added a ritual to our lives that straight people had" and the chance to fully connect with another person. His memory of the riots centers around the feelings of community they evoked. He remembers feeling emboldened by the number of people and the anger of the crowd, which allowed people to act up in ways that would have been inconceivable before or in a smaller group.
Following the riots, Lanigan-Schmidt became an artist. He now works as a professor at New York City's School of Visual Arts and has had his work displayed at MoMA's Public Space 1.
Sources:
Tommy Lanigan-Schmidt: Stonewall Was "Romantic," "Revolutionary"
A Stonewall Veteran Remembers: Tommy Lanigan-Schmidt on the Fight for Equality