"After Stonewall, I felt that we had as much right as anyone to be in the world. That's the way it was." — Ritter, 2019
Yvonne Ritter grew up in a Catholic neighborhood in Brooklyn. She was celebrating her 18th birthday with her friends who had decided to take her out to the Stonewall on June 27th, 1969. She took a dress from her mother's closet to a her friend Al's house to get dressed, along with some older queens who she had become friends with. When the Stonewall was raided, she was nearly arrested. The police van that she was pushed into was already full, and she remembers seeing some people jump out when they opened the doors to try to get her inside. A younger police man almost arrested her, but she told him that it was her birthday, that she was just about to graduate high school, and was only eighteen. He let her go, and she ran for the subway and all the way home, terrified that her parents would find out where she had been.
She began living "mostly full time" as a woman and taking hormones in college, and she had gender reassignment surgery in the mid-1980s. She returned to school around the same time and became a registered nurse working with HIV patients, and she was involved in peer counseling for trans folks at the LGBT Community Center in New York. The fiftieth anniversary of the riots was her 68th birthday. Today, she lives on her own in a Brooklyn apartment not far from where she changed into her mother's dress fifty years ago.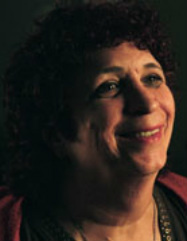 Sources:
The Riot That Changed America's Gay Rights Movement Forever 
American Experience; Stonewall Uprising; Interview with Yvonne Ritter, 1 of 2